Academic Teachers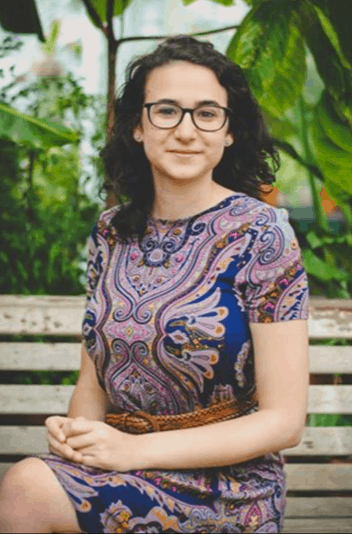 Ariel H.
English, Math, History, Test Prep
Ariel's commitment to educational programming, classroom teaching, individualized tutoring, the college application process, and test preparation has been forged through her experience as an academic specialist, a scholar coach, and a youth counselor in New York, Chicago and Massachusetts. Ariel graduated from Mount Holyoke College, an elite top 40 all women's college, studying anthropology and music with a Magna Cum Laude distinction. She conducted her senior thesis research in Kampala, Uganda at the Straight Talk Foundation, focusing on youth development and current socioeconomic realities of the region. Her passion for diverse cultures has taken her across Asia, Africa, Europe, and the Middle East.
Ariel has extensive experience working with students in many subjects from math to history to English across kindergarten through 12th grade, teaching the Common Core Curriculum and prepping for New York State Examinations and standardized tests. Ariel has a passion for getting to know her students on a personal level. Her ability to engage with students across a wide range of learning styles and backgrounds enables her to individually tailor her sessions to meet the needs of each student. She believes in her students' abilities to succeed and become lifelong learners while passionately engaging with the world around them.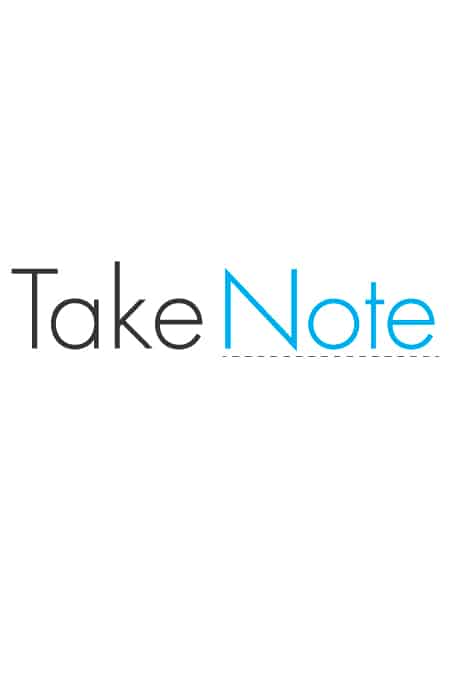 Imani G.
English, Math, Test Prep
Imani G. is a native New Yorker. She attended Brooklyn Technical High School where she developed a love for Mandarin Chinese. At Middlebury College, Imani decided to take her passion for languages further by majoring in Chinese and studying Spanish. She volunteered in Xi'An, China for two months as an English teacher.
After college, she tutored math/ELA and taught Mandarin enrichment to middle school students. Imani has also tutored Chinese, Spanish, biology, algebra, ELA, and Regents prep to high schoolers. She has also taught math to seventh grade students in the Bronx. Imani has elementary school tutoring experience with pre-schoolers through fifth graders. She truly enjoys teaching and has worked with students one-on-one and in small groups. Imani believes that taking a holistic approach to education creates well-rounded students who are knowledgeable about their community and the world in which they live.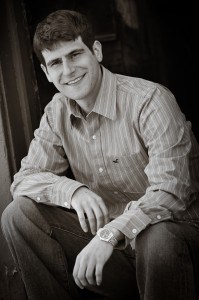 James D.
English, Math, Test Prep, Application Consultation
James has been teaching standardized tests and helping students in math and writing full-time for over 10 years. His students have seen huge improvements in their test scores and grades. He is an expert in standardized test preparation. On the SAT, he has helped students improve their overall scores more than 400 points. On the ACT, one of his recent students raised her score from a 27 to a 33. Most of his students are accepted to their top choice school. Some of these schools include Harvard, Yale, Columbia, Cornell, Dartmouth, University of Pennsylvania, University of Chicago, Vanderbilt, University of Michigan, NYU, USC, and many others.
James holds a Master of Fine Arts in writing from the American Film Institute. He received his Bachelor of Arts from the University of Michigan in Ann Arbor. He had perfect scores on the ACT math and science sections and the SAT II math II subject test. James brings this wealth of knowledge and experience to Take Note as a teacher and director of our academic programs.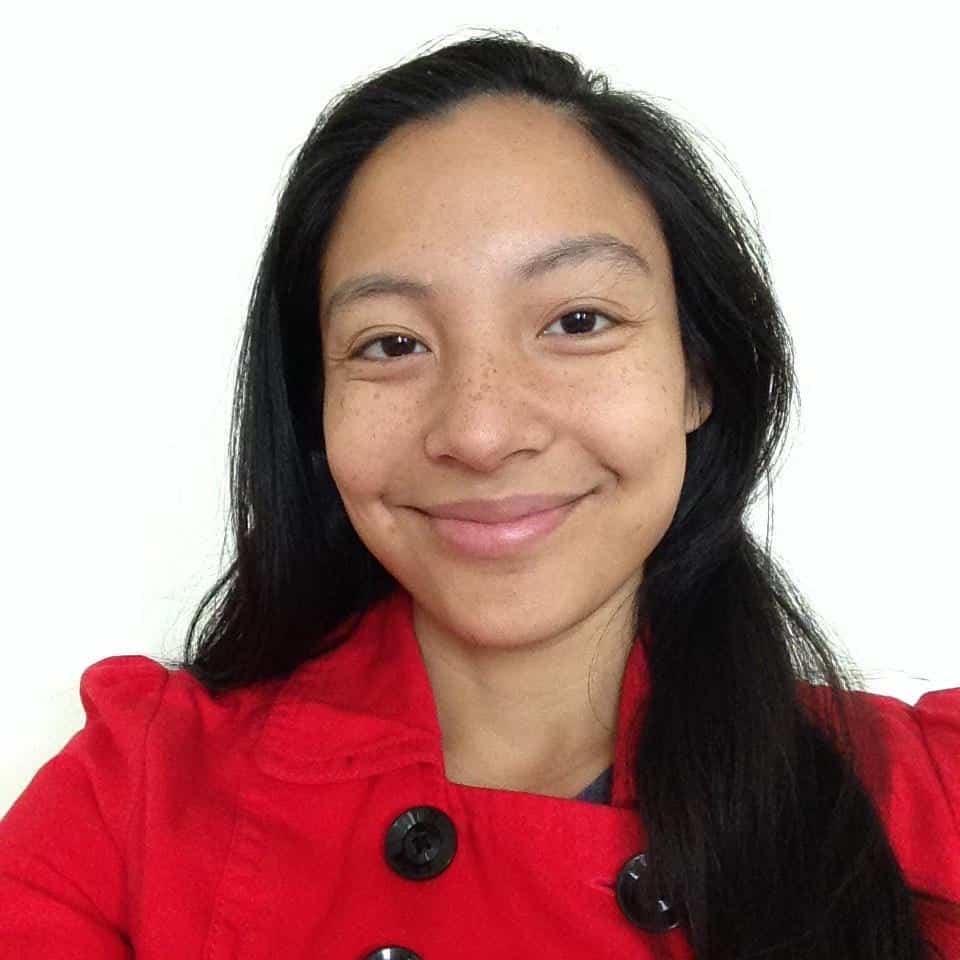 Lilibeth R.
English, Math, Test Prep
Lilibeth has 15+ years of tutoring experience, starting with tutoring her Cardinal Spellman High School peers. Lilibeth's tutoring specialties include test prep, ELA, math, and academic skills with students ranging from grade 3 to adult. Before graduating magna cum laude from Pace University, Lilibeth honed her teaching skills in Westchester public schools through a 3-year partnership with Pace. Lilibeth also spent her college summers as an SAT and College Prep coach in the Bronx.
After graduating with a BA in Adolescent Education, Lilibeth served as an NYC City Year team leader supporting Americorps volunteers and at-risk students in middle and high schools until teaching in the classroom herself. Lilibeth taught middle school math in Boston with Match Charter Schools and UP Academy, then with Success Academy in the Bronx until refocusing on her private tutoring work.
Her passion is helping students expand their strengths, especially during key life transitions such as preparing for middle school, high school, college, or the workforce. She also loves teaching abroad such as when she taught elementary students in Nicaragua in the summer of 2013. In 2014, Lilibeth taught English to professionals in Argentina.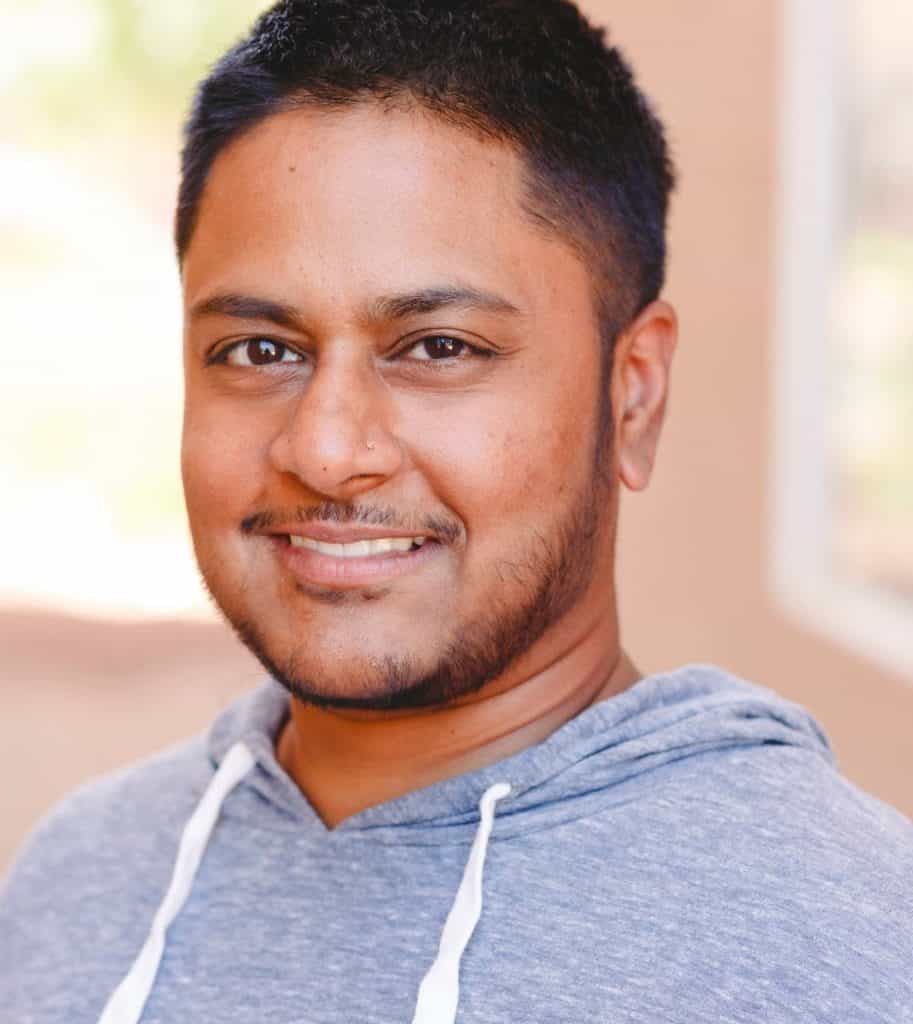 Rathini K.
English, Math, Test Prep
Before becoming a private tutor, Rathini was a 2003 Teach for America corps member and had an extensive career as an educator. He taught for 10 years in under-resourced urban schools in Los Angeles, Chicago, and New York City, most recently teaching 8th grade English Language Arts in the South Bronx.
After a successful career as a teacher, Rathini worked with The New Teacher Project (TNTP) where he observed, coached, and evaluated 10-15 NYC Teaching Fellow Candidates during their summer training program. Following that, he worked as an Outreach Director with Educators for Excellence (E4E) where he recruited and organized public school teachers to become more active advocates for teacher voice in education. Rathini received an M.S.T. in Secondary Education from Pace University and a B.A. in World Literatures from University of California, San Diego.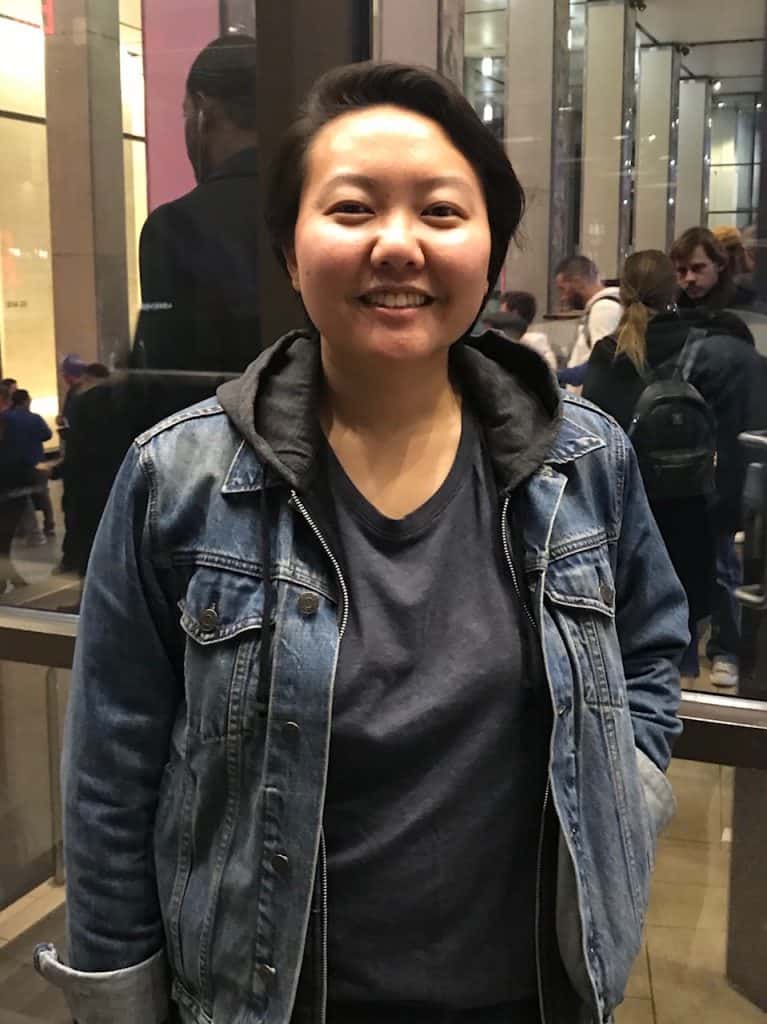 Sam S.
English, Math, Science, Test Prep
Samantha received her bachelor's degree from UCLA. She has over six years of tutoring experience and has worked with students from elementary school to high school in subjects such as English, math, and science, as well as SAT/ACT test preparation. Outside of tutoring, she is currently a post-baccalaureate premedical student at Columbia University and a volunteer at Mount Sinai St. Luke's Hospital.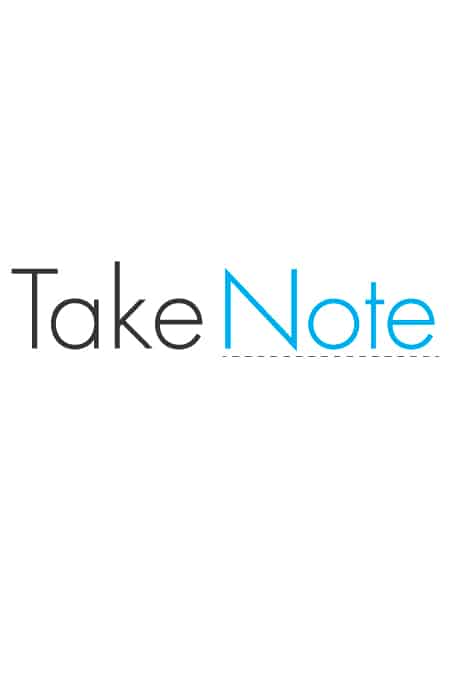 Tulsi P.
English, History, Math, Test Prep
Tulsi graduated from Northwestern University with a major in Economics and History. She worked as a volunteer with New York Cares where she taught weekly SAT math workshops. She took nearly 15 AP classes in high school and passed all of the tests. In addition to SAT and ACT test prep, Tulsi tutors in history, algebra, geometry, writing, reading, grammar, and edits college admissions essays and resumes. She loves taking ballet barre classes and exploring new food options in the city.
Music Teachers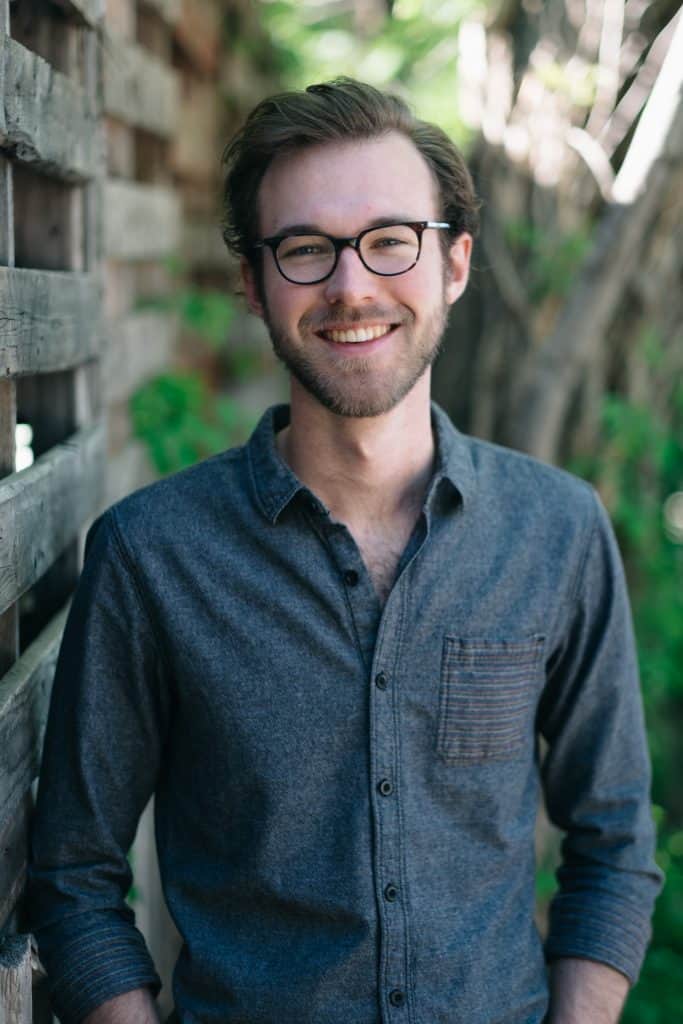 Aaron H.
Piano, Bass, Guitar
Aaron is a jazz musician and teacher who lives in Brooklyn, NY. He performs and teaches around the world at festivals like Generations in Jazz (Australia) and the Athens Jazz Festival, and schools including the Escuela Moderna de Música y Danza in Chile, the Danilo Perez Foundation in Panama, the Universidad Nacional de Costa Rica, and others. He is a member of the Kalesma project, which partners with Kivotos Tou Kosmou (Ark of the World), a charitable organization for children in Athens, Greece to provide music education to children in the community. Aaron is a graduate of Berklee's Global Jazz Institute, which gave him the opportunity to perform and teach internationally and in the Boston area.
Aaron was honored by the faculty at the University of North Texas as the single "Outstanding Undergraduate in Jazz Studies," invited to the Ravinia-Steans jazz composer/performer residency, and awarded full scholarship both for his master's degree at Berklee College of Music and his undergraduate degree at North Texas. He is a proud proponent of music education at all stages of life and the life-changing potential of making music.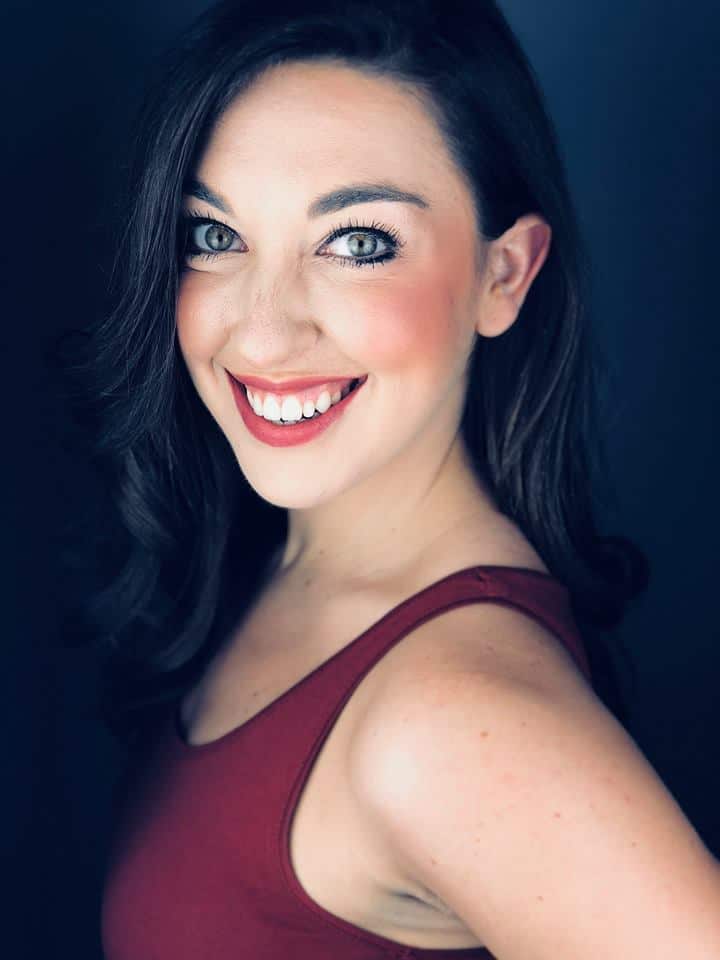 Brianna B.
Piano, Voice, Guitar, Songwriting
Brianna is a professional musical theater actress, songwriter, and musician based in NYC. She earned her Bachelor of Fine Arts in Musical Theater from the nation's top program, The University of Cincinnati - College Conservatory of Music (CCM). She has performed all over the country in shows including Mamma Mia (Theatre Aspen), Some People Hear Thunder (Capital Rep), and Brigadoon (The Wick). Most recently, she starred as Lucy in the National Tour of A Charlie Brown Christmas. Brianna holds a nomination for Best Actress for her performance as Louise in Gypsy from The League of Cincinnati Theaters. Her original folk-rock musical, Let There Be Light, won Best Musical and Best Score in 2018 in The New York Theatre Festival.
Brianna has taught private music students ranging from beginners to advanced for the past 5 years. She is highly versatile and loves tailoring lessons to fit each student's unique personality! Whether it's classical, musical theater, or pop, Brianna believes goal-oriented coaching based in physicality will help the student grow into his or her full potential.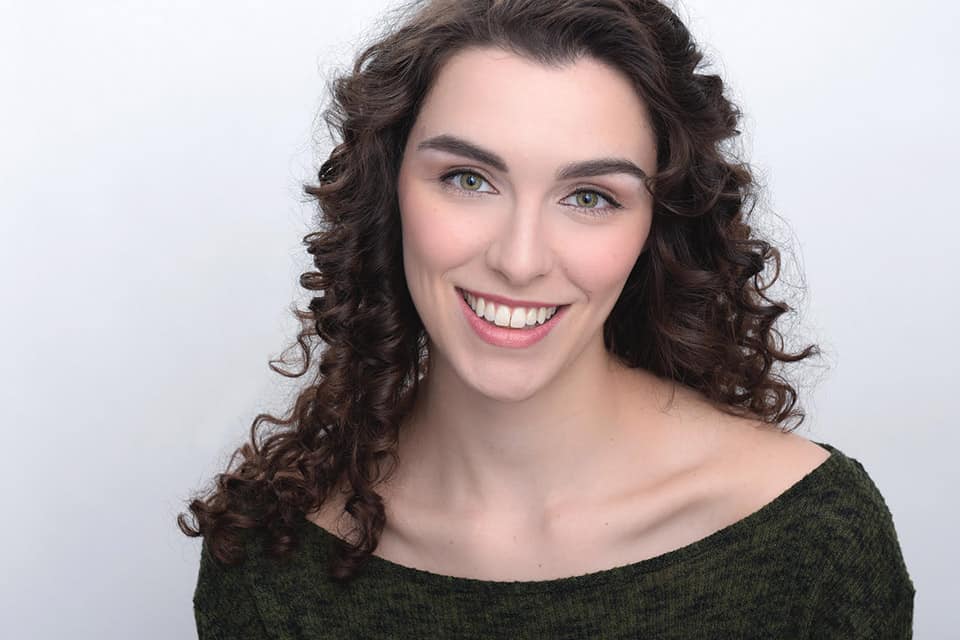 Cora W.
Piano, Voice, Ukulele
Cora graduated from Oklahoma City University with a Bachelor of Music in Musical Theatre. She began her teaching career her sophomore year as an invited clinician and judge for music recitals and competitions. Cora also worked as the Children's Choir Director at the First Presbyterian Church in Oklahoma City. After graduation, Cora moved to Dallas to pursue her performing and teaching career. She performed leading roles in regional and world premieres at some of the top professional theatres in the region. She began her own private studio at L. D. Bell High School. Cora further cultivated her love of teaching younger children through leading music camps and musical theatre performance classes at local studios and churches. As the child of a music educator, Cora began learning piano at age 3 and ukulele at 14. She has performed on both instruments to critical acclaim. In addition to performing and teaching pop/rock styles and musical theatre, she has sung in professional choirs across the country since 2013. Since moving to New York, Cora has continued working with young creatives and is thrilled to join Take Note Lessons! Her teaching philosophy is to encourage the joy of unique creative expression through a strong foundation of skills and imagination.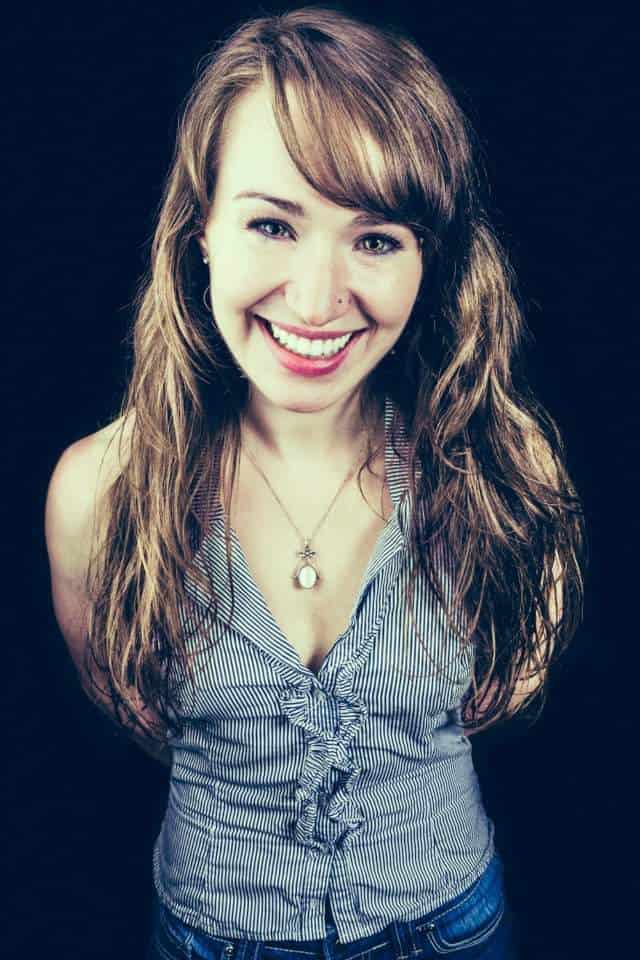 Emily H.
Piano, Voice, Guitar, Songwriting
Emily grew up in Westchester and currently lives in Yonkers, NY. She started singing when she was 5 years old and never stopped! She has performed extensively as a singer, pianist, guitarist and songwriter. She currently writes and performs voice-overs for national toy commercials for brands like Spin Master, Hasbro, Moose, and Playschool. She has been teaching music lessons since 2010 and has had great results with children and teenagers.
A positive attitude and a fun, interactive approach are the foundations for her lessons. She loves to spread the passion of music to all of her students!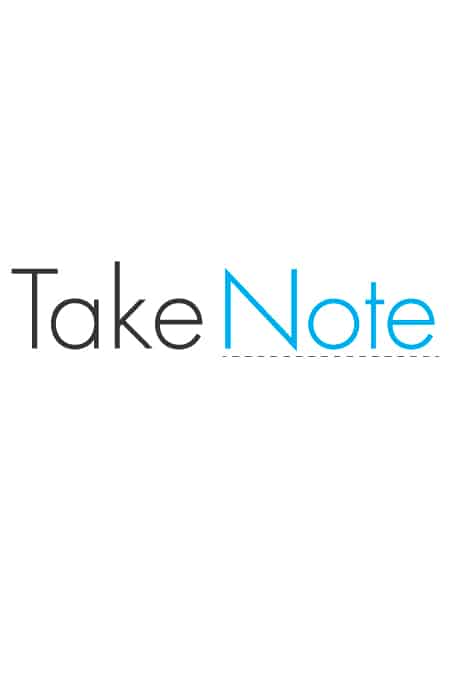 Jaana has over 10 years of experience teaching Vocal Music and Piano in private lessons and group classes for public schools and music schools. She has a Bachelors of Music from Northwestern University, her music education K-12 teaching certification from DePaul University, and her Masters in Jazz Performance from the Aaron Copland School of Music. Jaana has developed music and arts curriculums and has also worked extensively as a workshop leader.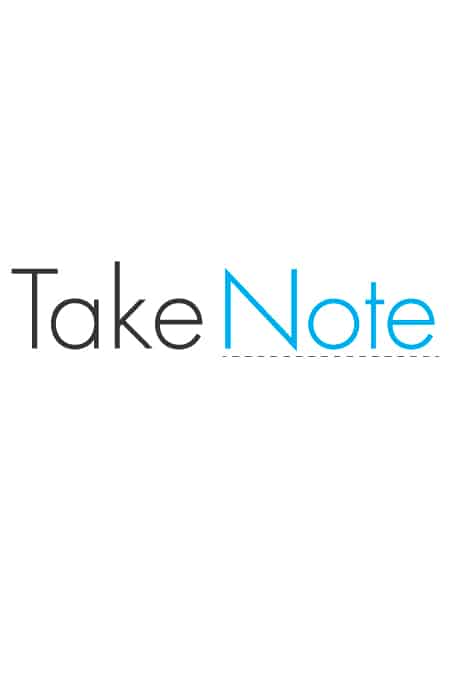 Jordan S.
Guitar, Bass, Ukulele, Voice
Jordan is a New York musician, composer, singer, and educator who is known for his versatility and wide vocal range. Jordan is an active musician who performs many styles including jazz, fusion, funk, R&B, and rock. Jordan has been teaching music for over 5 years. One of the highlights of his teaching career has been spending his summers as a lead instructor at Corfu Rock School, a music camp in Corfu, Greece, alongside Ron "Bumblefoot" Thal of Guns and Roses.
He has also taught extensively as a private lesson instructor and as an after-school music teacher in NYC and Westchester County. Jordan attended the Queens College Preparatory Program and graduated from SUNY Purchase. Jordan has studied electric bass and guitar with top instructors, including Thompson Kneeland. He studied voice with Don Lawrence and continues to work with many notable New York musicians and producers.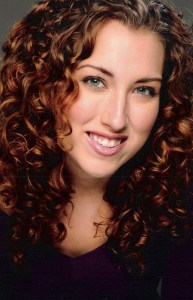 Michelle has been teaching students of all ages for over 10 years. She graduated valedictorian from North Central College with a double major in musical theater and communication. Michelle has performed all over the country as a musician and actress. Some highlights include performing with Shania Twain and singing the National Anthem for the Chicago Cubs and White Sox. She is a member of Actors' Equity Association and SAG-AFTRA.
Michelle has helped hundreds of students pursue their musical interests. She has taught with numerous companies all over the country including the School of Performing Arts, Fundamentals of Music and Movement, Citibabes, the Entertainment Project, Broadway Bound Kids, and many others. Bringing arts teaching experience from Los Angeles and Chicago, Michelle founded Take Note in New York City to help students discover a love of music and learning. Michelle maintains a full teaching roster as well as managing the day-to-day operations of Take Note.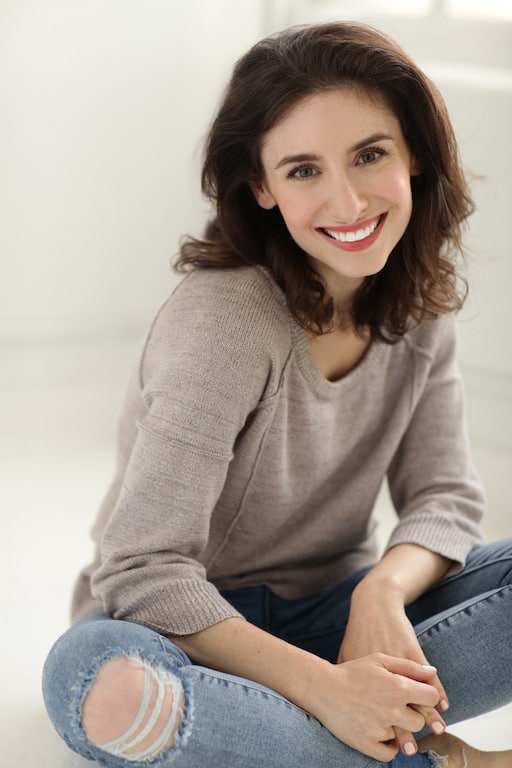 Rebecca is a singer, pianist, and actor based in New York. Rebecca has over 15 years of teaching experience and enjoys helping students of every age and stage reach their musical goals! Her students have received acceptance to schools and programs including the Hartt Conservatory of Music, University of Southern Maine (Musical Theatre), Ithaca Summer Musical Theatre Intensive, the Broadway Actors Alliance, NYU summer theatre workshop, and more.
Rebecca began playing piano at age 5 and eventually began her study of voice and theatre in high school. Since moving to New York in 2016, Rebecca has performed in Off-Broadway productions, sung in various concerts and cabarets, and has been featured in several films, commercials and other on-camera productions.
Rebecca believes in creating a warm and nurturing environment for all of her students while simultaneously providing high-quality music and arts education. This philosophy applies to all of her students, from the youngest piano learners to advanced vocalists preparing for a professional performance.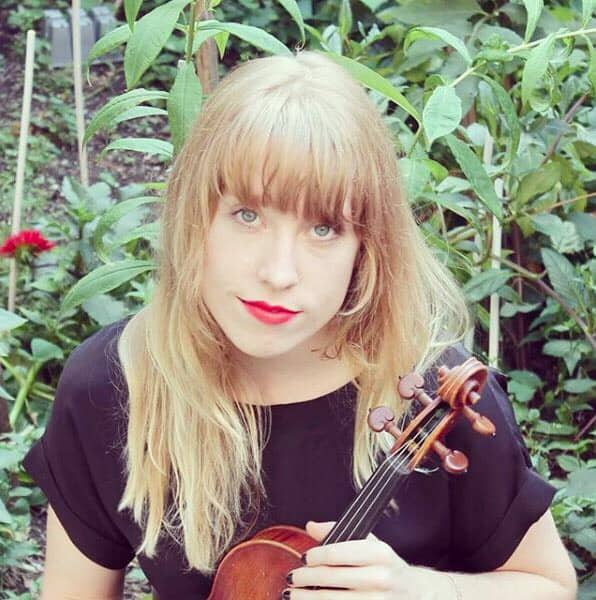 Sarah has been teaching violin and viola for over 11 years. After graduating from Eastern Michigan University with honors and a degree in Violin Performance, she went on to play in a band that performed around the country. She has extensive experience with not only classical technique, but with Celtic fiddle and bluegrass music as well. Sarah also teaches improvisation. In addition to playing and teaching violin, Sarah is an illustrator and artist. Her work is available at multiple retailers throughout Brooklyn and online.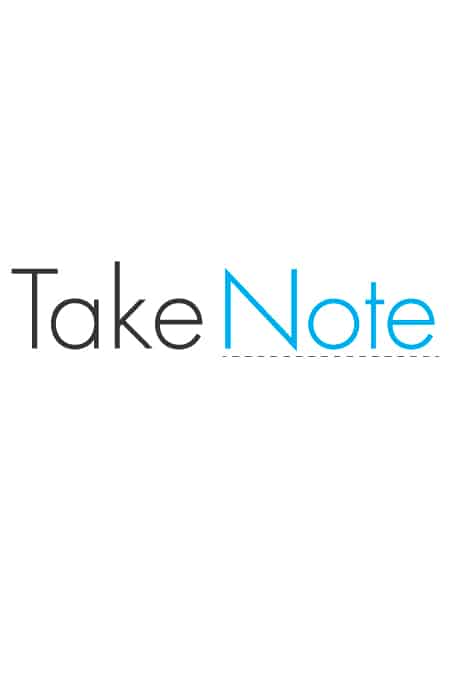 Talor S.
Guitar, Bass, Ukulele, Voice
Talor is a New York based guitarist, singer, composer, and educator who participates in a variety of collaborative projects in addition to his main gig as a duo with his twin brother, Jordan. Having studied extensively in many styles and technique of guitar, he feels at home in almost any genre of music. Talor has been teaching for over 5 years. He works privately with students of all ages in addition to leading ensembles and after-school programs. For the past several years, he taught in Corfu, Greece at a summer rock camp led by guitarist Ron "Bumblefoot" Thal, formerly of Guns and Roses. Talor attended the Queens College Preparatory Program and performed at Carnegie Hall at age fifteen. He was a Berklee College of Music scholarship recipient as well as a PRS Guitar endorsee.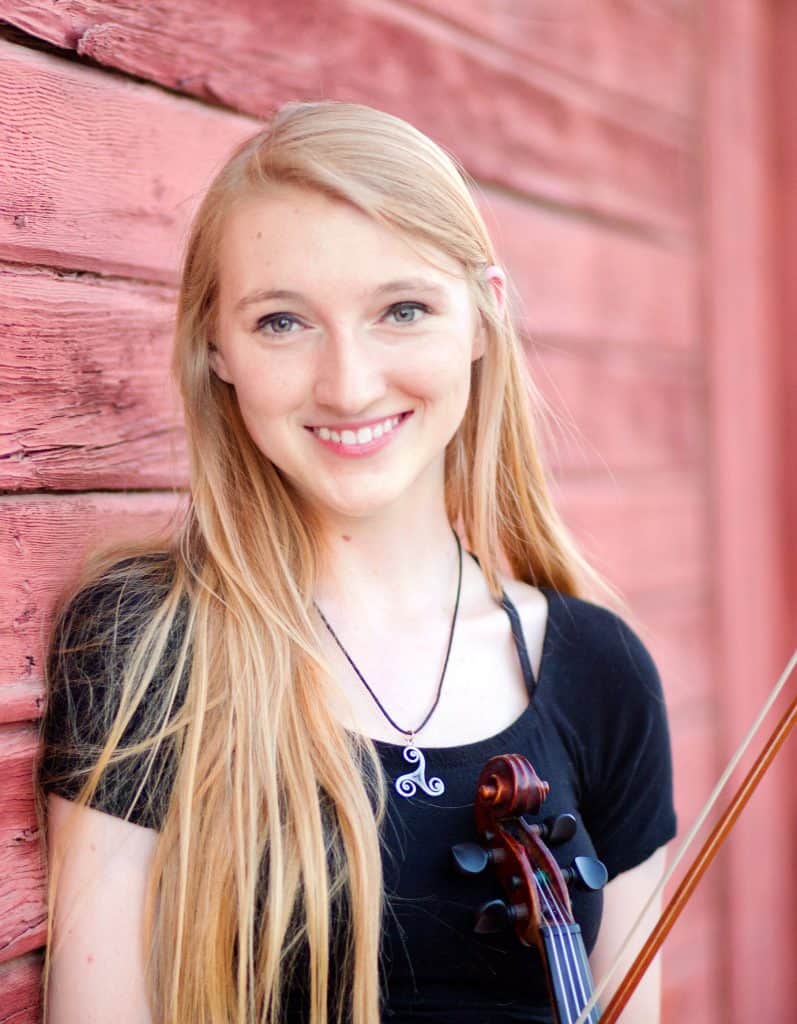 Veronica earned her Bachelor of Music from Northern Arizona University before completing a Master's degree in the same field at Boston Conservatory. Throughout her education, Veronica has enjoyed an active career as both a professional violinist and as a devoted teacher. She has played in several orchestras, including the Flagstaff Symphony Orchestra from 2013 to 2016 and the Phoenix Symphony Orchestra in 2014. In her teaching, Veronica emphasizes quality over quantity and reminds her students of the importance of having fun while learning the instrument. When Veronica is not practicing or teaching, she can be found reading the latest Star Wars novel, learning Gaelic, or tending to her cucumber plants.