An artistic education not only makes your student a more well-rounded person, it helps him or her build confidence and succeed in other areas of life. Take Note music lessons are a fun way for you or your child to learn how to play an instrument. Our NYC instructors are experienced teachers and professional musicians who have performed all over the world.
Reasons to Choose Take Note
We know that there are many music lesson options available. But we believe we offer learning experiences that are the best possible fit for a wide range of students. Our lessons are fun, engaging, and convenient.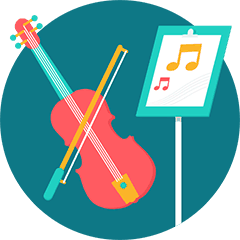 Many Instruments and Disciplines
Take Note offers singing lessons and instruction in a wide range of instruments: piano, guitar, violin, ukulele, drums, clarinet, saxophone, and more. We also give combination lessons for students interested in learning more than one instrument. We are pleased to offer songwriting and acting coaching, as well.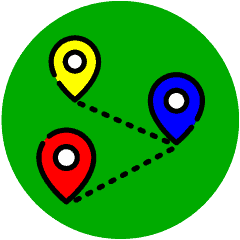 Convenient Instruction
Lessons take place in the convenience of your own home. We offer online and in-home lessons. We travel to Manhattan, Brooklyn, Queens, and Westchester County. Please note that our exact availability varies by location and instrument.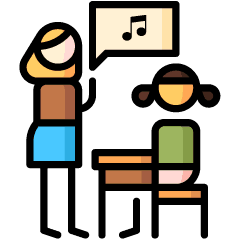 Lessons for Every Age and Skill Level
We teach students from the youngest beginners to advanced students applying to top college music programs. We even offer lessons for adults. Take Note students have been accepted to a number of prestigious performing arts high schools and colleges, including Fiorello H. LaGuardia High School (the Fame high school), NYU Tisch, Pace, Hartt Conservatory of Music, and many others.
Our main goal is to keep lessons enjoyable. No matter your student's level or goals, you can count on us to make learning music fun.
Fun Performance Opportunities
Part of music education is ensuring that the student has the confidence and skills to perform in front of an audience. NYC students can play in our Manhattan recitals that feature a stage and a grand piano. All Take Note students are invited to participate in our virtual showcases. These shows are optional and non-competitive. Families often tell us that they enjoy the fun and supportive atmosphere Take Note creates for these shows. Students gain self-esteem and confidence.
We're proud to be able to offer these positive early performance experiences, and we know they instill confidence because many students have been performing in our shows for years.
Getting Started
Ready to see if our program is a match for your future musician or actor? Send us an email using the form below, or schedule a free phone call with one of our education specialists. We'll discuss your student's needs, availability, and location so we can match you with a qualified instructor. We're certain that what we have to tell you will be music to your ears!